!- Copyright 1997 Anita Nikiforuk. All rights reserved. -> <!- Modified 17 November 2016 ->
Happy Halloween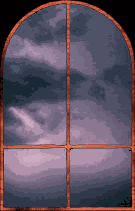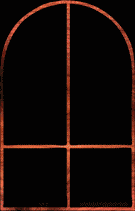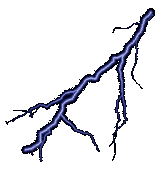 Halloween Links

Halloween on the Web

Virtual Pumpkin Carving
Carve a pumpkin without the mess



Lenny's Halloween
Help Lenny make it home safely from Trick or Treating by smashing the evil pumpkins! Young players can play this one, not scary...



Monster Fun
Creepy fun at Goldenbooks



Halloween Dress Up Games
Sweet to spooky, try our collection of fancy Halloween costume dress up games for teens.



Goosebumps Carnival Calamity
Visit the creepiest of carnivals where kids can smack the spooks with a slingshot.



Casper Concentration Game
Test your memory with Casper and his ghostly friends - look carefully!



Escape The Haunted Mansion
In this game you are trapped in a Haunted Mansion and you try to escape by finding items and solving puzzles. Sound is required to play this game.



Haunted Carnival Game
can you hit Frankie or the witch with an apple?



Kiki's Delivery Service
Be Kiki the witch and fly and deliver a package, avoiding the trees and birds



Goosebumps Hangmask
Don't get 'hung up' on words, or who knows what could happen in this creepy competition!



Zombies of the South
Scooby is lost to the Zombies and Shaggy must run to the rescue! Use the arrow keys to run around the maze and the space bar to hide in a barrel!



Monster Machine
Create your own custom animated monster - lots of different parts



Thundercats Tomb of Mumm-Ra
Help Lion-O save the other Thundercats from Mumm-Ra. Climb the ladders to find the keys, but watch out or those ugly mummies!



Goosebumps Attic Anxiety
Piece the puppets back together before Mom and Dad get home!



Pumpkin Match
The goal is to eliminate pumpkins by combining three or more of the same pumpkins.



Haunted Alphabet
Can you spell ""goosebumps""? The Haunted Alphabet is a fun kindergarten or preschool game that's great for helping kids to recognize the letters of the alphabet.



Monster Numbers
Help little ghouls to learn their numbers with this Monster Numbers math game. It's a fun way for preschool or kindergarten kids to master number recognition.



Carve a Pumpkin
Design your own pumpkin face



Monster Maker
Let the page load all its limbs, then pick them up and scramble the pieces to create some wicked weirdos!



Halloween Logic Puzzle
See if you are the brave soul that can offer a solution to the confusion. This puzzle is also printable!



Haunted Hershey's Chocolate Factory Concentration
Play a game of memory against a peanut butter cup! Make a match and take another turn!



Monster Match
Open the doors and match the monsters in this memory game



Trick Tac Toe
Play Tic Tac Toe against Ned



Spooky Word Search
Find the 21 haunting words in this jumble of letters



Spooky Verb Word Search
Find the 8 ghoulish verb words in this jumble of letters